Sara Carson Trick Dog Workshops
Sara Carson is an internationally recognized competitor and instructor in trick dog, canine freestyle, dock diving and agility best known for her performances featuring The SuperCollies all across North America, on the The Late Show with David Letterman, and as a Finalist on America's Got Talent in 2017.
WATCH A VIDEO OF SARA'S STORY AND HER PERFORMANCE IN THE AGT FINALS!
 We are proud to welcome Sara to the NEW Training Center in Kimberly on May 14th & 15th for four 2-hour Trick Dog workshops!  With a limit of 10 working spots in each workshop, you and your dog will have an opportunity to get a start, or build your skills, in trick dog training with this world class instructor and performer!
Starting with basic behaviors, you and your dog will enjoy learning several novice and advanced level tricks. Going over many eye catching behaviors  that are sure to impress your friends and family! Spend some time bonding with your k9 companion.
Sara is revered as one of the top international trick dog trainers and has received several awards showcasing her achievements in the past years. Her dogs have earned a multitude of agility titles and are savvy in dock diving, frisbee and canine freestyle. 
When you participate in this workshop, please bring along your dog on leash, a Towel, Bowl with large flat bottom, Hair Tie and wear running shoes.
A deposit of $50 will be charged to your card upon registration.  The remaining fee will be charged two weeks prior to the workshop.  Refunds for verified medical conditions will only be refunded if the working position can be filled.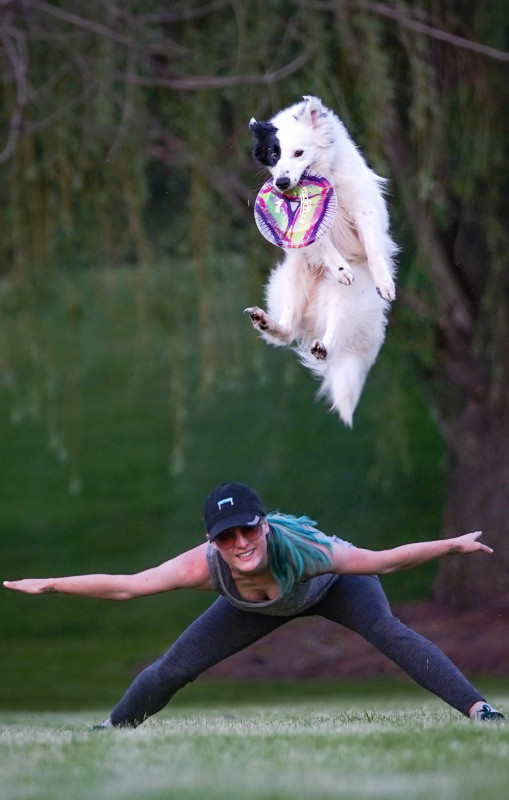 Sara Carson Tricky K9s Workshops
The NEW Training Center –
505 West 3rd St.
Kimberly, WI
Directions: https://g.page/NEWdogtraining
May 14 & 15 two 2-hour sessions each day
(Same presentation to four different groups).
$125 per dog per session.