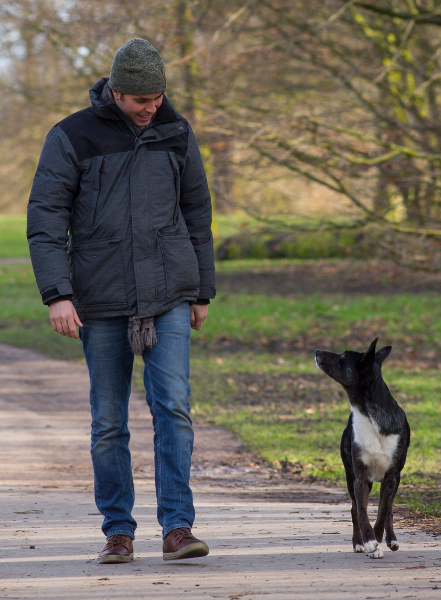 Calm & Confident
Aware of its' environment and doesn't react frantically.  No barking, no leash pulling, makes good choices, conserves its' energy.
Focused & Reliable
Remains "on task" and responsive to its' owner first.  Defers to its' owner for direction when it encounters a distraction.
Positive and displays Self Control
Presumes the best in a variety of situations, is balanced, reflects reality and has a fun nature!
Your dog can be the "talk of the town" … for GOOD reasons.  All it takes is some relationship building  with the right games to prepare you and your dog for the rest of your life together!
This photo truly does tell the story of what a Rock Solid Dog's relationship with its' owner should be.  Total focus and bond, waiting for the next "totally awesome" thing we're going to do together!  (And look … no choke chain or prong collar needed!)