The Handler's "Prime Directive"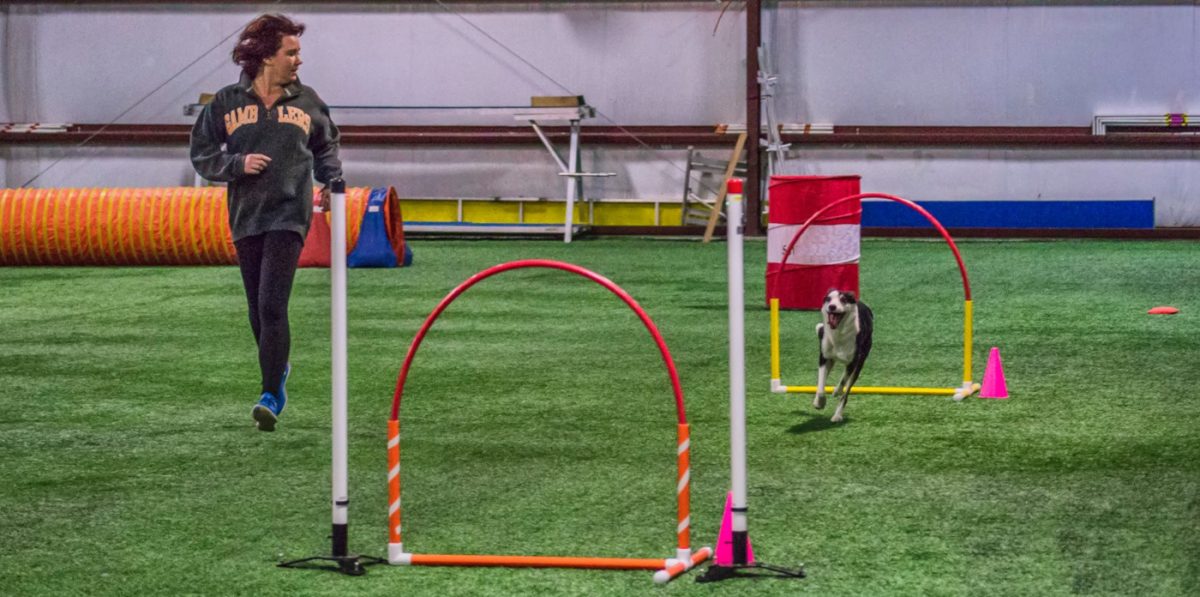 Understanding your purpose makes figuring out what to do a lot easier!
Your main job as a handler is to make "reading the course" as easy as possible for your dog.  Our dogs are the stars of this show – we are simply "co-pilots" or navigators.  We should never do more than is necessary or less than is useful to get our dog safely, quickly, and clearly around the course.  That's our task as "handlers"!  Do that job well and the next dog on the line will say to their handler "Hey – do it like that, OK?"
It's essential to be mindful of where you need to be on the course at all times.  Select your path and positions based on what will make it easiest for your dog to understand where they are headed, get there as soon as you can so your dog doesn't have to wait for you, and control their speed appropriately so they can go faster for easy sequences and "collect" to do things that are more challenging like weave pole entrances, hard turns, or slowing down at the end of a piece of contact equipment.
Finally, don't put yourself at a disadvantage by waiting for your dog to do something.  Trust your dog and the training you have done.  When walking a course, try to identify the key places where you NEED TO BE, and treat each one like your 'start line position'.  Think: I have to be here before my dog does that.
Make your dog's job easier, they'll reward you with performance like you never expected from them!