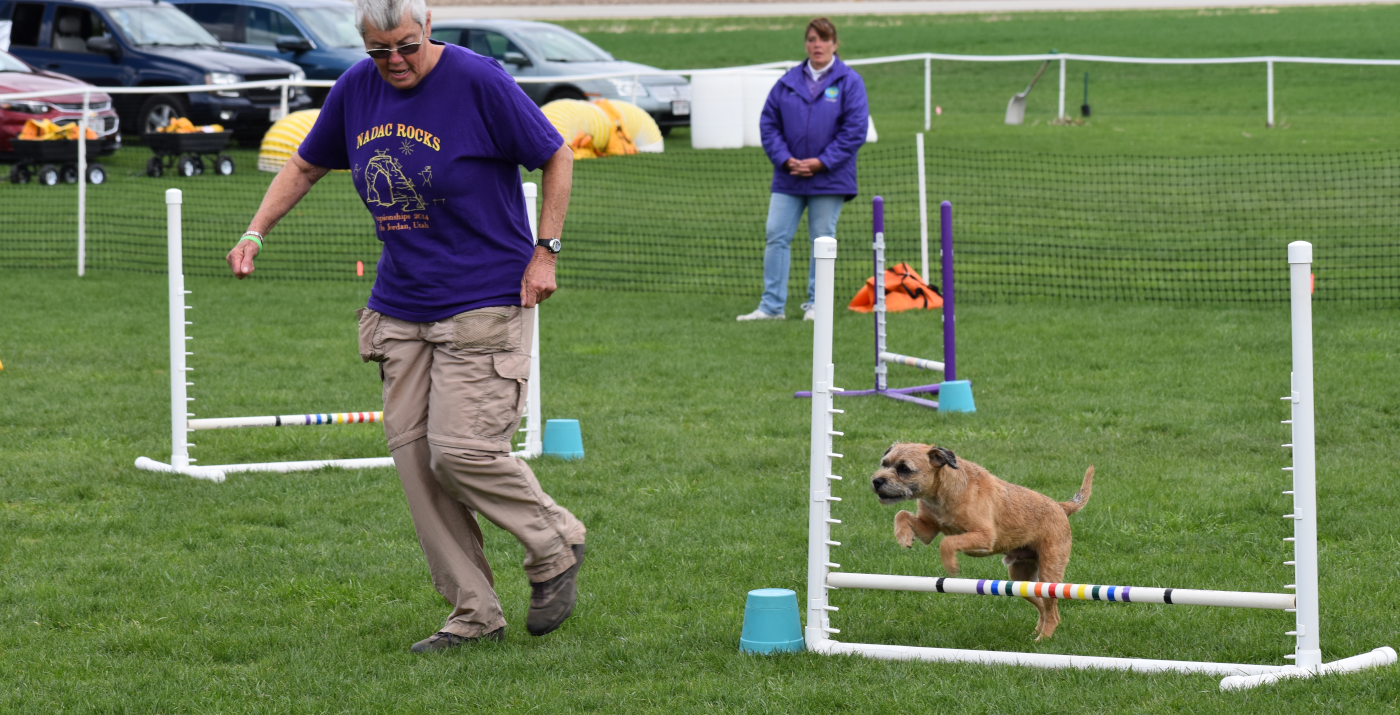 Your position on the agility course passes a lot of information to your dog, so it's no surprise that position is one of the most powerful elements.
---
There is not one right way to choose position as each dog is an individual and can respond differently according to their experiences, breed and overall personality.
Some dogs don't like to get too close to you during the course, while some are the opposite, so you need to understand the distance that your dog naturally chooses and work with that to your benefit.
Your dog will naturally turn towards you. Her natural reaction is to assume that if you are on the left side of a jump when she takes off, she will still be on the same side after landing. If, for example, you want to execute a Rear Cross, you need to make sure you switch the handling side behind your dog before she takes off. She can't change the speed or direction of her jump in mid-air.
On the agility course we aim to position our dogs so that they can read whole sequences, not just one obstacle at the time. When turning, your dog looks towards her next running line, about one step beside you. This is important when you are thinking about your own running line. If you move your running line further away from a jump, you will also end up changing your dog's running line. The further you are behind a jump when your dog is coming towards you, for example, the longer jump she will jump. Your positional cue makes your dog try to align himself with you.