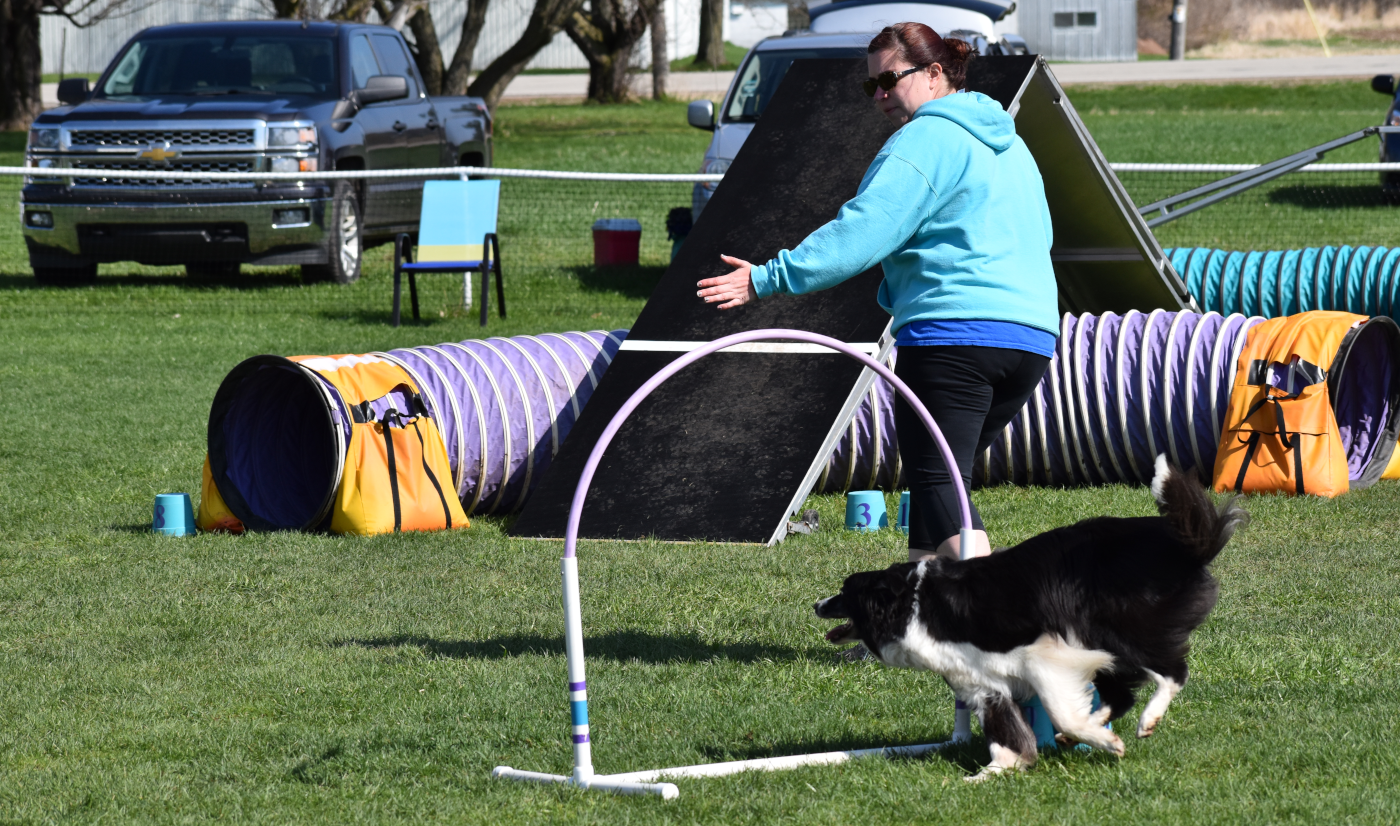 Our Video Run course nights have been extremely popular and because of increased demand, we're opening up more opportunities to run on Thursday evenings!  Courses from the NADAC VT Program will be set each week – one class in each ring and all levels will be offered based on the dogs in attendance.
Each night your dog can run both courses twice, (a total of 4 runs per dog) for only $15.  You may use this as a run-through opportunity, 2 minutes per run just to train specific skills, or you may attempt the courses with "the camera rolling" for possible qualifiers which we will submit on your behalf.  If you choose to submit clean runs that make time, we will ask that you remit the $10 per run NADAC fee in addition to the $15 for using our field and equipment.
Click on the button in the blue box and download the schedule if you would like to see which classes are offered on any given evening.  This list is subject to change – but we're going to do our best to stick to this plan.
You may sign up for any evening, if all the slots are taken we will include you on our Wait List in case someone cancels.
Video Nights are fun, relaxed, supportive get-togethers that allow each handler to work with their dog in a mini-trial environment.  Toys can be brought in to the ring to help with focus, but in consideration of others please do not bring treats in the ring.  We don't want to risk leaving any "distractions" behind.
Join in on the Fun!
We will take a wait-list for any evenings that over-fill.  You will be notified by email if a space becomes available for you.
No payment is required at the time of booking, we just do a "card capture" and bill when the night is over so we can charge the fee and your runs together.
Our Tentative Class Schedule
Click on the button below to see our plan for what we will be running on each Thursday evening this year.