What to know / what to bring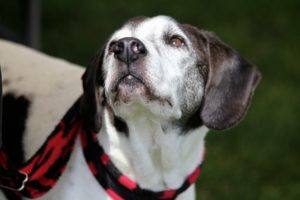 All training is by appointment – I prefer to get you on a consistent schedule just because the routine tends to encourage consistency and saves everyone time "planning" from week to week. That said, stuff always comes up (both ways) and I always do my best to stay flexible and work around our guests schedules.
Everyone here is a guest at our home and we work with our friends to help them develop the best relationship with their dog. When we have events on the property, it's social as much as anything – none of the high-pressure cut-throat or big attitude stuff. Been there, it's not fun – won't let it happen here.
As for logistics – each session you'll need to bring:
Water and a bowl for your dog
A mat / towel / blanket or bed from home that they like to associate with as their "safe place"
Dogs must be on leash from the car to the building or ring.
You also need to bring along a lot of small treats (the smellier the better). Particularly at the beginning we go treat-crazy … looking for excuses to reward good behaviors. Bil Jac liver treats are favorites for a lot of our guests. Hot Dogs (chopped up), Gold Fish / Oyster crackers also work just fine for some dogs … even string cheese can be chunked up for the true native dogs from Wisconsin! Whatever you think you'll need for the first lesson, double it and you might be close.
Sometimes dogs are not all that interested in treats, but get REALLY turned on by toys. We can make that work to your advantage as well. If your dog is attached to a ball, "Mr. Ribbets the Singing Frog", or a fuzzy octopus … whatever, bring it along as a backup reward / motivator..
Finally, the finances. Cash, check weekly or monthly are fine.