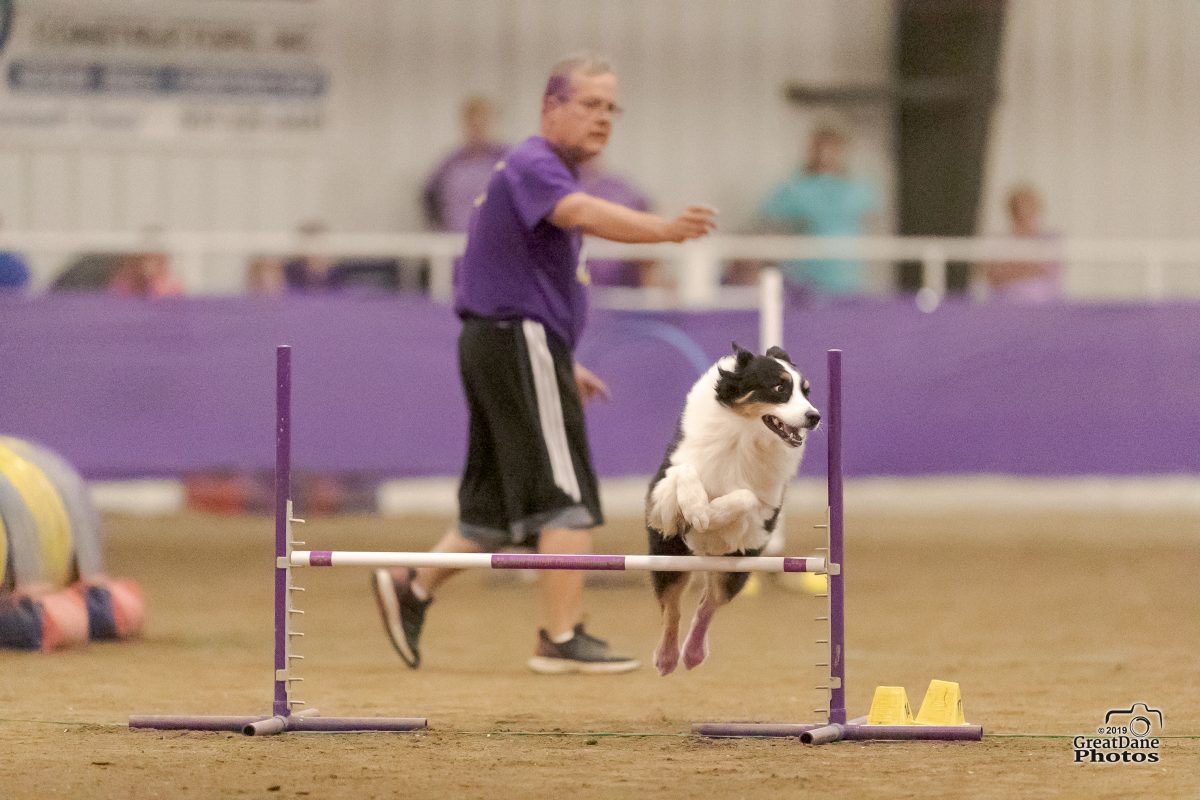 It sounds simple enough, but many of us have had life experiences that make trust a difficult concept.  Trust requires giving up control, allowing yourself to be vulnerable, and to a certain extent risking failure or harm if the one you trust does not behave as expected.  This holds true whether you are trusting another human or your canine team mate.
Whether you find it easy to trust others or not, it is imperative that you learn to trust your dog in the sport of agility.  There is no possible way to succeed and truly enjoy the sport if you are going to "baby sit" every piece of equipment or carefully scrutinize every inch of their path on every sequence.  As a handler, we have other things to do with our time and failing to trust our dog turns running a course from a joyful dance in to a laborious task.  Trust is essential if you want to have FUN.
So how do we learn to trust our dog?  The starting point for many is to look your dog squarely in the eye and realize that unless there has been some traumatic experience in their past, your dog trusts YOU implicitly.  It's when we humans violate their trust that a dog becomes wary, unreliable in their responses, or flat out resistant to our prompts.  If you find your dog acting in untrustworthy or unpredictable ways, then maybe some rebuilding needs to be done from the human side.  Regardless of the reason for that lack of trust – rebuilding must be done, it just takes some time and focused effort.  Don't be depressed, freaked out, or angry.  Don't ask "why", that doesn't matter.  Anything could have put the two of you in this place including outside influences.  What matters is that working together can get you to where you want to be.
How does our dog earn our trust?   It's very much a matter of choice.  Yes, choice.  You can CHOOSE to believe that your dog will do as you expect, or you can CHOOSE to not believe it.  If you find yourself not believing your dog is trustworthy today, then training becomes a matter of proving to yourself exactly what you dog will do consistently and reliably.  Allowing the dog the freedom to "go do that thing" on their own after you have "proofed" a behavior or skill is how trust will start to be built.  With each success you will find yourself more confident in your team mate and more liberated to take risks.  That's where the fun will start!
Learn to trust your dog through reliable training and let go!