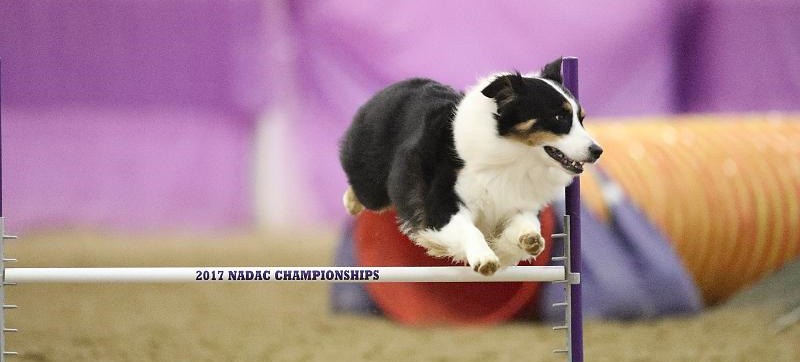 The sport of Dog Agility is what got me "hooked" on dog training and helping others to train their dogs. Learning the game and training to compete at the highest levels, or simply as a recreational activity, is an amazing and rewarding journey that will bring you closer to your dog and provide both of you with rich experiences and fun memories! 
Here's what makes our program exceptional:
An organized program to walk you through the process of learning all that you really need before stepping in the ring.  It's easy to find a resource for teaching your dog how to perform on the equipment, but that's only a small portion of what you

really

need to succeed.  The Rock Solid Dogs agility program prepares you for much more!
An instructor that focuses on

teaching.

  It's not enough for a trainer to have done exceptional things with their own dog, what should really matter is how well that trainer/coach has guided others to that same level of performance and enjoyment of the sport.
The dog isn't the only one learning here.  There are two ends to the leash, two team members that need to master skills, and one end has quite a bit more to deal with in terms of responsibilities, logistics, and preparation.  What happens in the ring is a result of what happens outside (in real life), so that's included in our program as well!
I am confident that in our one-to-one training sessions, along with group sessions that better prepare you to participate in agility events, my background as an educator, coach, and accomplished handler in this sport will help you get everything you and your dog could want from the participating in this fun and fulfilling sport!