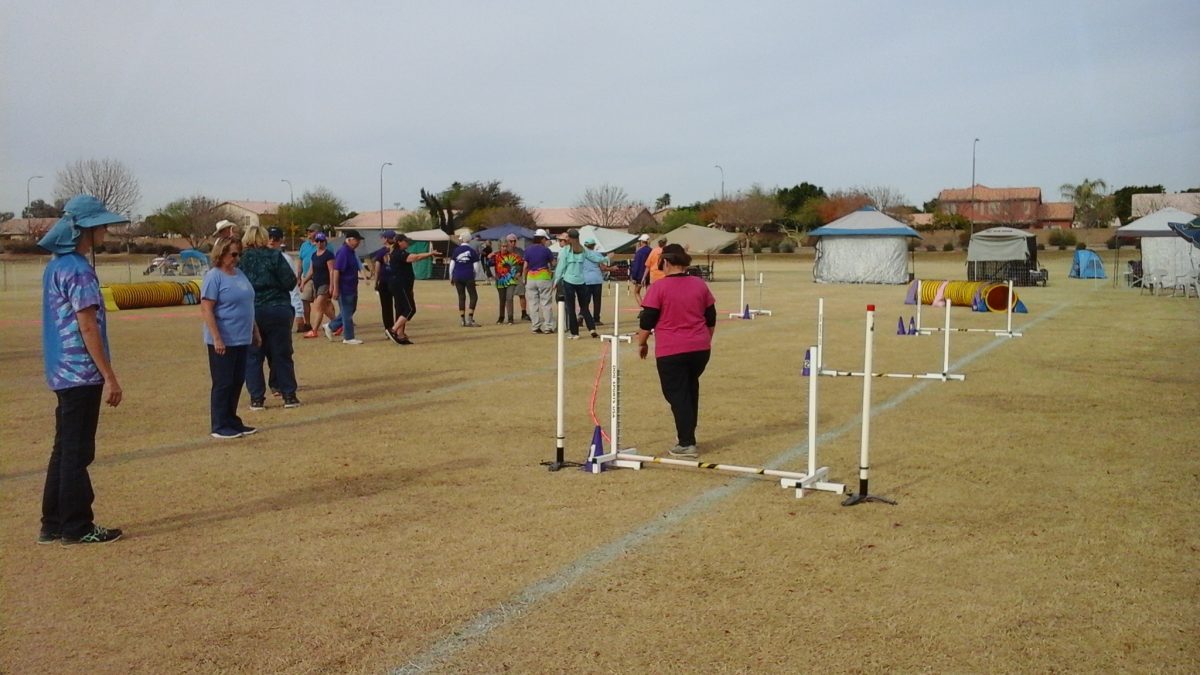 Your performance can be only as good as your plan.
You can only help your dog "read the course" as well as what you plan during the walk-through.
If your walk-through is more of a sketch than a plan, you won't get the best results. The fact that some handlers end up with a lot of clean runs and others don't isn't about luck. An accurate and decisive plan on where you want to be and when, as well as what your choice of handling is at that particular point, will give you the kind of performance you want.
Insider's Tip:  If you help build the course, you get a feel for what is out there before the general walk-through.  You can also sometimes glean some insight on 'traps' and handling by listening to and observing the judge as they tweak the course.  Watch what they are looking at and how they are adjusting the position of jumps & hoops, sometimes this can be very helpful.  It is important, though, to not go in the ring under the "guise of helping" and not actually help.  Stay busy, be useful, and ALSO be observant!
The effective and efficient walk-through should consist of these basic steps:
Determine the course by following the numbers.  Get an overall picture of where you will be going and remember the course in "chunks" (Chute, pinwheel, arch, serpentine, etc.)
Walk the course as your dog would see everything.  Don't be afraid to squat down and look from their perspective … particularly at the exit of a tunnel or approaching a discrimination!
Identify the KEY POINTS on the course where you need to be so you may help your dog with choices or less obvious changes of direction.  Typically this will include discriminations, weave pole entrances, and traveling through a 'box', but anything can be put out on the field so be very careful to look for everything!
Select the best handling technique to help the dog make the proper choices and changes of direction at each of those KEY POINTS.
Run the course with your virtual dog to ensure that you can actually DO what your plan requires.
Use your remaining time to watch the virtual dog from "the base line" of the course (the line that runs from the start to the finish pieces of equipment).  Sometimes looking at the big picture or observing from outside the course helps you get a better idea of what your plan will look like.
Make the most of those precious five minutes and your 40 seconds in the ring with your team mate will be far more funner!