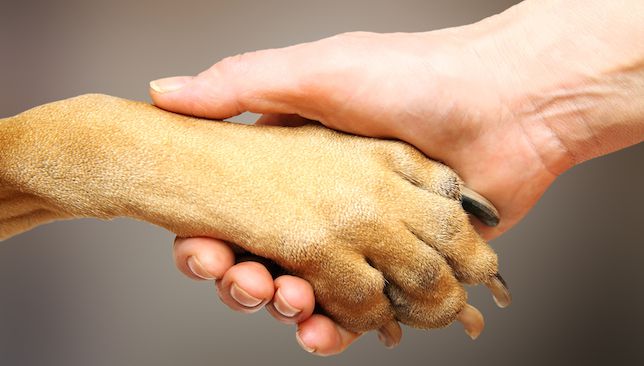 The R, S, and D from Rock Solid Dogs also serves as the framework for what we believe in throughout our training group.  Dog training in general, and particularly the sport of Dog Agility has a very powerful dynamic of human interaction that often gets overlooked.  When the "people part" is neglected, then events become petty, uninviting, and even for some … flat out intimidating.
Within our group we encourage and maintain a culture of mutual respect, kindness, and courtesy that is amazingly apparent to those who see us at events.  We treat each other well when we are training and that carries over to "game day" … putting each dog and handler in a much better mindset for performing well when we step to the start line.  Have fun with your dog and in all you do – please know that we always do our best to adhere to these core values:
Respect
Respect for your dog. Blaming your dog is rarely (if EVER) appropriate and is nothing more than a simple "way out" when things don't go as planned. Most often our dogs are merely responding to the information (or lack of information) we have given or they are exposing a lack of sufficient effective training on the part of the human. As the more intelligent species it is incumbent upon us to figure out how to effectively communicate with and motivate our canine team mate.
Respect for others. Whether we agree with the choices an individual makes regarding the training of a dog, the personal lifestyle of a fellow dog enthusiast, or someone's behavior at a particular moment, each human should be treated with respect. Disrespecting another human, their dog, or their training puts anyone at a fundamental disadvantage in relationships and conversations … if you feel you deserve respect, you must first and always give it.
Respect for effort and willingness to take risk. Whether a team displays great success or suffers a tremendous setback it must be assumed that they are participating in the training or performance event because of sheer love of their team mate, which should always be celebrated. Success manifests itself in many different ways and sometimes a "win" comes in the midst of what would otherwise appear to be a "hot mess". Without knowledge of the team's back-story, previous experiences and challenges, or the depth of their knowledge, a dog and their handler should ALWAYS be given the benefit of the doubt and encouragement.
Support
Support for your fellow dog enthusiast is a hallmark of good sportsmanship. Words of encouragement, willingness to volunteer with routine tasks that you are physically capable of doing at training and performance events … even assisting with setup and take down of a canopy or helping move gear for the person next to you should all be given cheerfully and offered freely. Our daily goal should be to make at least one person's day better because of what we have said or done. We all appreciate help and setting a positive tone by assisting others will undoubtedly make your day go more smoothly at some point. Giving your best will evoke the best from others toward you!
Discipline
Dogs thrive on routine and perform at their best when they feel comfortable with what is taking place. The more disciplined we are about offering our dogs routine, ritual, and familiarity, the better our chances of a fun and successful experience. Developing this kind of consistent experience for your dog requires personal discipline … from training or relationship building on a daily basis to ensuring that we offer the same verbal and visual cues in specific situations, personal discipline produces the consistency our dog appreciates and thrives upon.
The same personal discipline in remaining consistently available and attentive to our fellow group members produces an equally dependable experience for everyone. One who falls short on their commitment to the group leaves others to "cover" for them and the training or performance experience becomes more difficult for all. Personal discipline, consistency, and accountability drive positive outcomes!