And your time … starts … now!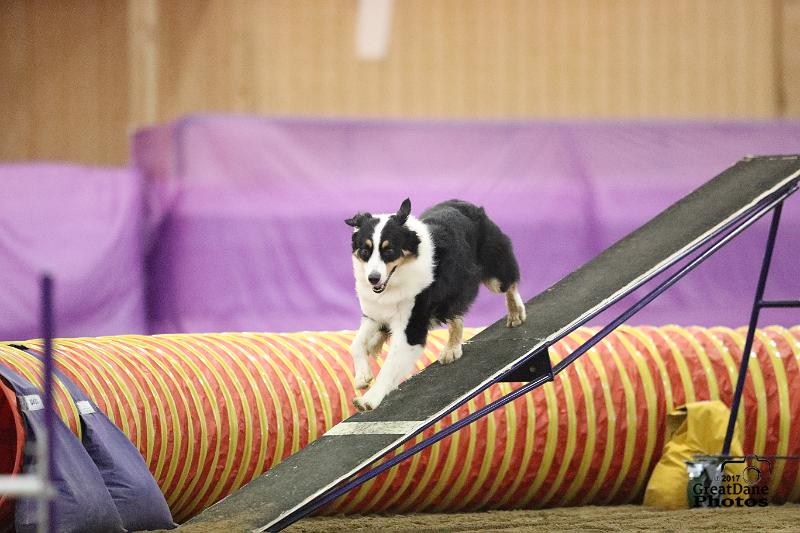 "Some day I'm going to train …", "I should get around to teaching my dog to …", "We really need to work on … "
Sound familiar?  It's likely we all have said those things – I sure have.  But what exactly IS the correct date for "Some day"?  For most of us there is no specific date and that's why the things we want to do (and often times NEED to do) don't get done.  I'll be up front with you and share that this post is going to be more about human stuff than dog stuff.  I will, however, also make the case for a strong connection between the two so if you're all about your dog, PLEASE READ ON.
It's pretty common knowledge that most New Year's resolutions are broken in the first 30 days.  It's hard to form new habits and make ourselves step out of a comfort zone.  So why bother?  The whole exercise just sets us up for disappointment, right?  Well I'm no "perfect life" kind of guy that can tell you I have followed through on every resolution I have ever made; that's simply not the case.  But history doesn't ALWAYS repeat itself – particularly if one chooses to change the dynamic.
While 2019 has been fraught with personal challenges, there have been a couple of positive things that have gone extremely RIGHT … and those two things have lead to pretty substantial personal victories.  They both started with a 2019 New Year's Resolution.  My experiences could lead you to believe there IS something to the whole concept of a fresh start on a specific date.  It worked for me, a guy who hasn't had a lot of success with annual changes the past, and maybe it can work for you too.  In 2019 my weight dropped from 220+ down to below 190 (still a ways to go before hitting my target, but the dramatic improvement is undoubtedly a very visible win) and my agility partner 'Rita has become amazingly reliable in the performance of her running Dog Walk contacts.
I can not begin to tell you how good it feels being able to get on a stationary bike and not get totally "winded" in the first two minutes.  I'm no Lance Armstrong now, that's for sure, but at least I can begin to work my limbs and cardio for even further development in the coming year.  And yes, it's great to hear compliments that I'm looking healthier from people who haven't seen me in a while.  Both are very tangible benefits as a result of having taken a specific action and, with the support of my wife Cheri, following through.
At the 2017 NADAC Championships in Sunbury, Ohio 'Rita and I came home with 6 Dog Walk faults throughout the week.  The Dog Walk was our most obvious 'soft spot' so I kinda figured out a way to manage that down for the 2018 Champs in Gillette where we only had 4 blown contacts.  After two years of the same piece of equipment kicking our collective butts, this year had to be different and the running Dog Walk contact was REQUIRED training for 'Rita and me in 2019. Without the nitty-gritty of how we did this, I will proudly share that we came home from 2019 Champs in Springfield, OH with a clean slate … ZERO Dog Walk faults in the Champs runs (most of those contacts with me in the 20 to 40 foot "away" range).  That's not to say we're 100% all the time at every trial, but it IS fair to say we put the time in and have a much clearer understanding of the criteria and reliability of the desired behavior.  Had I not resolved to work on this it's highly likely we would be licking our "Dog Walk" wounds for a third year in a row.
The lottery commercials always say "If you don't play, you can't win." and that is fact.  Like the lottery, there is no guarantee you WILL win if you do play and there is no guarantee of the desired outcome if you make a New Year's resolution.  But if you don't think about and pursue something better, what are your chances of improving?
I have seen people in the sport of dog agility that would continue year after year with the same training challenge, frustrated and disappointed by their nemesis and maybe even blaming their dog for the issue, who finally get fed up with their "soft spot" enough that they resolve to address it; then BOOM within a matter of weeks or maybe months it's gone.  Imagine how much more success they might have enjoyed (and how much less frustration they may have felt over all that time) had they chosen to make the commitment to "train it" earlier.  Based on my own experience, I'll say this with great conviction: "Don't let that procrastinator or 'handler in denial' be you – it sucks a whole lot of fun out of the game."
Just in case you are still reading and maybe thinking "Yeah, but it's only a game and whether I get the Q isn't that important, I just want to have fun with my dog".  I invite you to think a little bigger.  Maybe this applies to something beyond the agility ring.  Does your dog walk on a loose leash or is it a "wild child" that's all over the place when you are out in public?  Is there a greater chance your dog can injure themselves when they are jerking around on that fully extended tether?  Does your dog greet other dogs or people inappropriately (jumping up, barking, lunging, nipping, showing teeth, growling)?  Could YOU be injured when your dog jumps on you or might another dog take exception and then you have an incident on your hands?  Perhaps these are the kinds of things you really need to "get after" this year.
---
I hope that at this point you might at least be thinking about the possibility of maybe considering the concept of giving a New Year's Resolution a try.  (Yes, that previous sentence was intentionally written with the hope of finding a tiny crack in some people's opposition to change.)  It's not enough to make the case for the resolution, my goal is to also share what might be "actionable" information to follow through.  Concepts are wonderful in theory, actions that make it happen are priceless in the real world.
So here's an action plan just in case you want to give it a try.  Much of this is from my own personal experience, some of it is "reflective" ideas that may have helped even more:
 Define what you want.  Be specific.  I didn't just want "no contact faults", I defined my goal clearly as a RUNNING CONTACT ON THE DOG WALK.  Maybe you need to talk with your training coach about how specific you want to be and whether your 'goal' is consistent with their training program, but you should be very clear as to what you want.  The more clearly you can visualize the desired outcome, the more likely you are to step out of your comfort zone or your routine to both prioritize this as a need and to desire the will to follow through on what's necessary to achieve it.
Determine WHY you want this.  How would you feel if this actually came to be?  How would it make your life, your dog's life, or your relationship together richer and more pleasant?  Again – be specific.  Would you be more relaxed, happier, proud of the accomplishment?  Would it be something that people would compliment you on?  What would they say?  We all need motivation to do something and that's what we're going for here.
Acknowledge the reality – we don't live in a perfect world.  This is probably the reason most New Year's Resolutions end up as disappointments.  Someone has a dream, makes it tangible enough in their mind to actually want to start working on it, but then gets blindsided by reality and had not anticipated what to do when things don't go as planned.  In making a commitment to change, it's important to be clear-eyed about the fact that some of this will be hard, some things are going to need to be tweaked along the way, and there are going to be some stumbling blocks that have to be accounted for BEFORE they hit!  Be a realist, but not a defeatist in this area.
Develop your plan of action.  Again, possibly with the help of an instructor or coach, be as specific as possible in figuring out how to go after what you want.  What's the required level of commitment? (Most people are surprised at what they can do in 5 minutes twice a day.)  What's the step-by-step process?  What equipment do you need? (Again, many are amazed at how much agility training can be done without all the 'regulation stuff'.)  How can you measure progress?  How will you reward yourself for hitting milestones?  What will you do to remind yourself of your commitment and what's to be done (Sticky notes on the bathroom mirror are among the cheapest and most powerful tools available for this – there are digital reminder cues that can be used as well).
You don't have to do all of this immediately, but this certainly is a wonderful time of year to think about a better 'new decade', a more fulfilling year, and the prospects of a better time with your dog as you work to achieve whatever it is that should be a priority for you in the near future.  I hope that more than anything else this post causes you to think … let it 'fester' in your head for a few days.  I'm pretty confident something may have already come to mind, but if not, ponder what could be better between you and your dog.
If you do choose to go after something, please share it as a comment on the website or in social media … we'll be here to help you with support, encouragement, and with direction to other helpful resources.  Here's wishing you a HAPPY New Year!