Keep Your Head in the Game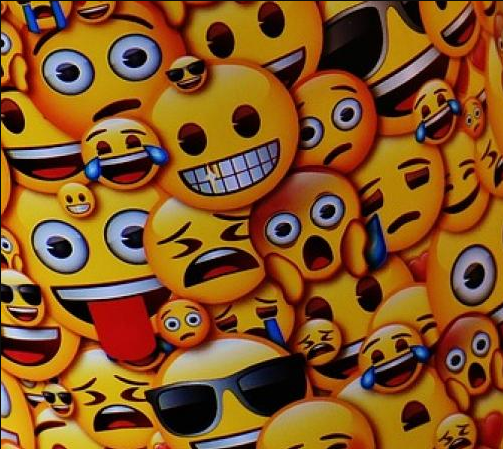 Our skills are on the same level as our emotions.
We are not machines, we have thoughts, feelings, we get tired, distracted, angry, starstruck, frustrated, and intimidated.  When we enter the agility ring it isn't always easy to put those variations on our "perfect mindset" aside so that we can do our best for our team mate.  I know because I have struggled mightily with Ring Nerves – to the point of consulting a Sports Psychologist for guidance on how to get past my distraction and performance anxiety in the presence of certain individuals.  Since starting to study this aspect of agility training, I have had an amazing number of training clients (some who NEVER showed outward signs of stress or anxiety) come to me and express appreciation for making the effort to provide more info in this area.
We are in this together – you are not alone if you are affected by Ring Nerves! 
While I don't profess to have all the answers (emotions and mindset are very individual matters and no two people are going to have the same solution), I am always happy to share what I have learned so you may find a path to YOUR best methodology.
First, let it be said that a great mindset isn't a cure-all for a lack of training.  You and your dog MUST have your technical skills in place.  Understanding each other to move together, practicing needed equipment skills, and being able to trust that you and your team mate will both do your jobs to the best of your ability.  That being said, an inappropriate mindset can mess with the best of teams.  Distractions mean you won't offer clear and timely information because nobody can be consciously thinking of two things at the same time.  The teamwork suffers when we're thinking of anything other than the process of handling the course and our dog.
Identifying the emotional state which helps you run at your best is a key to getting this right. 
A simple phrase that sums up your best emotional state may help you remember what you are striving for.  Some need to be a bit determined, or extremely peaceful.  Some need to be so filled with joy that they float in the ring – for others it's sheer grit or reassurance that you have been successful in the past.  Knowing the mindset which helps you most gets this process started.
The thoughts you think from the time you start walking the course until you have put the leash on your dog at the end of the run should all be focused toward that 'ideal mindset'.  What you do and how you do it is best left to ritual and routine (don't think about where you take your dog to potty or if you have the right treats at the end of the run – that should all be so well established that it just happens) your mind needs to remain completely focused on how you and your dog will be going about the business of successfully completing the course.
Your emotional state will create thoughts and your thoughts will reinforce your emotional state.  So getting in this 'thought routine' will go a long way to helping you and your dog perform at a peak level.  Variations on this 'thought routine' will be a detriment to what you can do in the ring and all the information we have available to you is intended to minimize those variations.  That's what the top athletes in any endeavor work on most.  The physical conditioning is a given, the mental part is what separates average participants from those who are truly exceptional.
Remember that your dog and your TRUE friends appreciate you for who you are no matter what the results may be after your run.  You should appreciate yourself as well!  Every success, every compliment, every accomplishment applies to both ends of the leash.
As it is developed and written, a wealth of in-depth information will be included in the Members Area of the site under the Agility Head Game.  If running a course with a clear head is a challenge for you, then I cannot encourage you enough to make the time to "dig deep" and learn more.  Challenge yourself to read at least one post a week and practice techniques daily to put yourself in the ideal emotional and mental state.  Your dog will thank you for it and you will gain immensely more pleasure from participating in our sport!