Handle Sequences, Not Numbers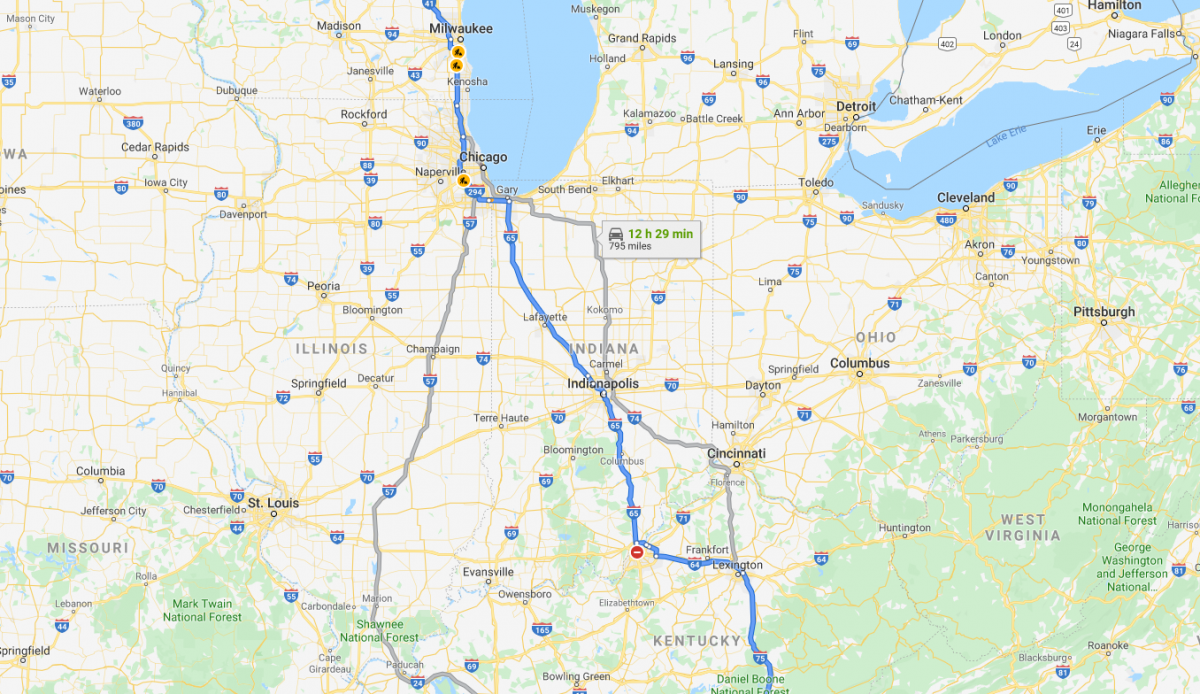 Planning a course is like planning a Road Trip
Navigate the Big Picture!
When planning a long drive to a distant destination, most of us don't define our route based on each Starbuck's we're going to pass along the way.  Instead we look at the big picture, typically choosing our way-points based on where we need to change roads or direction.  The same should hold true for your "plan" on an agility course.  Here's a simple rule of thumb: If you are looking at number cones, you're in trouble.
Sure, you need to see where everything is the first time you walk a course and that's why the number cones are there, but after that 'first look' you should be visualizing SEQUENCES or "chunks" of the course at a time and how your dog will move on an efficient path throughout.  The way-points are where you need to help the dog make a correct choice, change direction, or otherwise gather information from you (like slowing down to make a weave pole entrance). 
When walking a course, one of your primary responsibilities is to identify those way-points and determine what you need to do at each of them.  Getting from one point to the next should happen smoothly and without much concentrated effort.  You and your dog should FLOW through the various sequences between each "check in".
So what about the equipment?  Well, in a very real sense that's not your job.  If you are focused on the path and keeping your dog moving in the proper direction at the proper speed then your dog will naturally perform whatever piece of equipment is in front of them.  Get it?  You're the navigator – the dog is the athlete.  If you are addressing equipment performance issues – you are trying to do your dog's job and probably aren't doing YOUR job as navigator to the next thing.
This is why we train sequences, so you and your dog have that familiar feeling about pieces of the course.  If you recognize a sequence and know the 'feel' of how to handle it, your dog will likely be equally as comfortable and your performance will most surely improve.  You will also be showing your dog the fastest and safest path to the finish!