Banging Drums Behind You!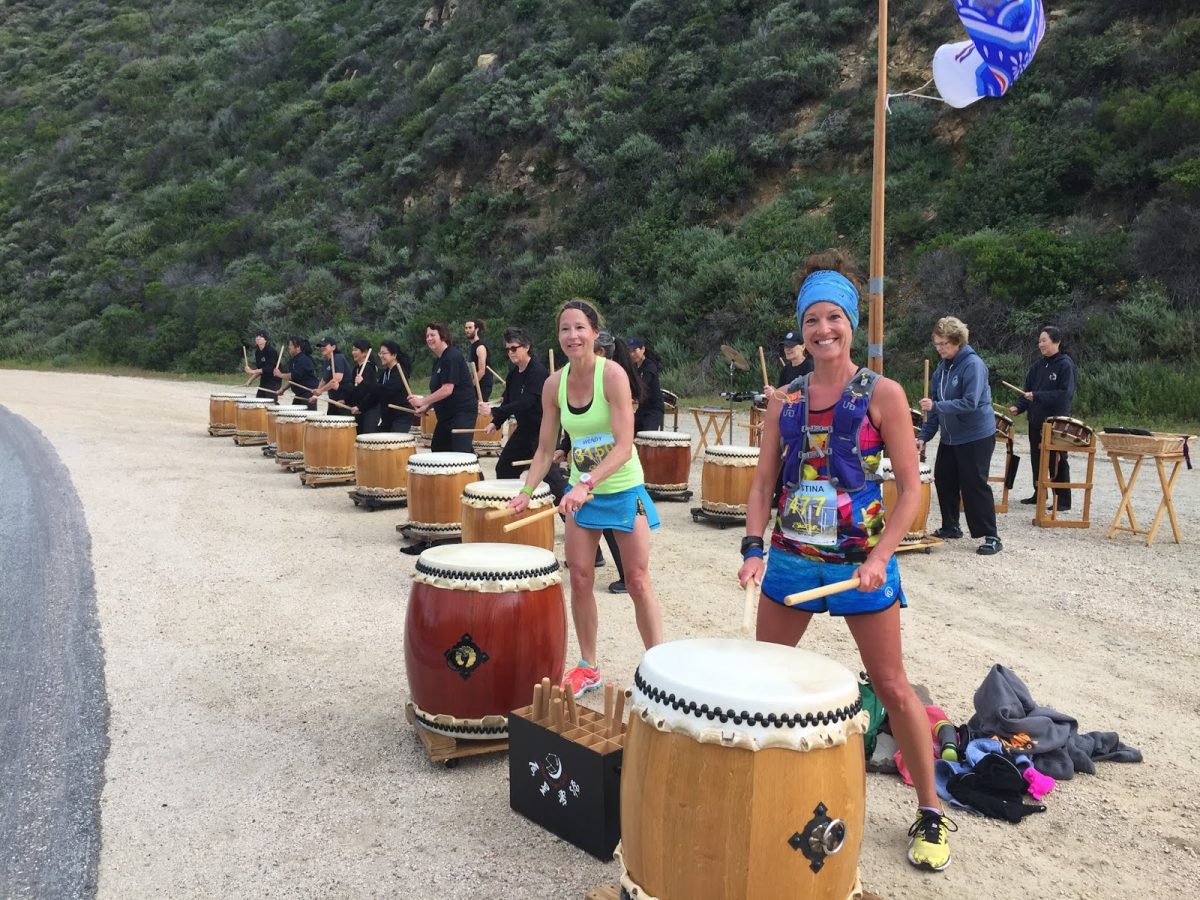 "You can run a lot faster when there are drums banging behind you."
In the marathon world many communities will support runners in the final stretch by bringing out drums and filling the air with the sound of lively encouragement, cheering each runner on and rewarding them for their immense effort on that day and throughout the time they trained and prepared for this moment.  The ability to perform at your best is transformed in an amazing way when you know that you have people behind you who want you to succeed.
Let me be the first to say "I'm here for you, my friend, cheering you on every step of the way."  You will undoubtedly feel that same support from others who participate in the Rock Solid Dogs program all across the nation.  It's who we are, it's what we do, this is our culture.
Nobody becomes successful in this sport alone.
I started out as a back yard "wanna be", reading articles about how to teach my dog all the different pieces of equipment.  My dog and I had very limited success in the beginning because I didn't know anything about how dogs think, communicate, or how we humans should interact with them.  It wasn't until more experienced trainers and handlers shared their knowledge "beyond the mechanics of teaching a dog a trick" that I could understand how to work with my dog effectively and efficiently.  I am happy to share, and delight in you being the beneficiary of, all that I have learned over nearly two decades of participating in this sport.
Each and every one of my training clients' big victory "winning moments" are clearly etched in my memory far more deeply than any of my own.  Watching my very first agility student run a perfectly clean course with an aging and hearing impaired dog at their national championships event brought tears to my eyes.  I will NEVER forget that moment or the look of absolute joy on her face at the end of their run.  It's my passion to help others reach their goals.
I can't wait to see the team that you and your dog become.  Whether you are in this game for recreation or you have the competitive drive to desire a trip to the podium, we have a great adventure ahead of us!
It's easy to find a dog trainer.  Becoming a training partner with someone who sees you and your dog as more than a revenue stream can be quite another matter.  It is my greatest hope that we share your agility journey for many years to come.  Together.