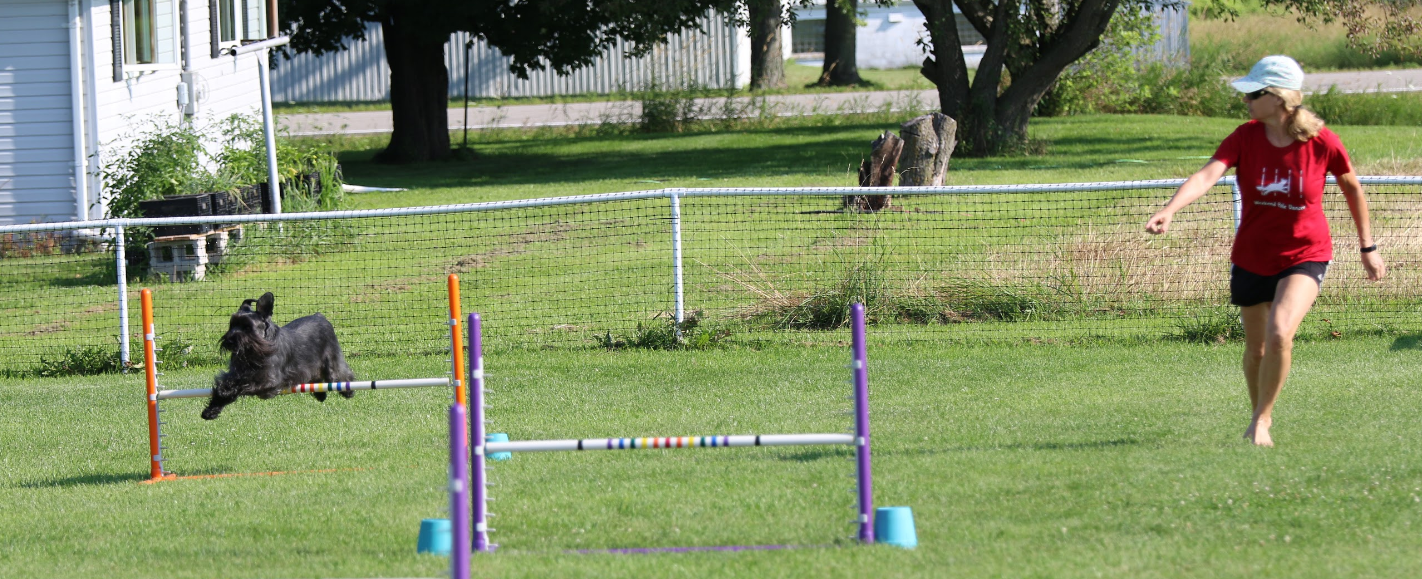 It takes us until this point to get to arms and hands, because they are less important than much of your other body language, from your dog's perspective!  It is entirely possible (we have done this before) to successfully handle an entire course without the use of any hands or arms … preventing their use by putting a garbage bag over the handler's torso.  
---
You can use your arms to get your dog's attention, bringing her closer by lowering your hand to her chest, or sending her further away by extending your arm.
You can handle most of the techniques without using your arms at all.
When you want your dog to concentrate on your hand, remember that dogs pay attention to small details, such as your fingers. So if you hold your hand as if you have a treat or a toy hidden, it's far more interesting than just an open palm.
Some dogs are even distracted when their handlers wave their arms at obstacles. Dogs are hunting animals, and things that move get their attention. We use this by moving our hand at their nose level, to focus their attention on our hand when we want. We also use distraction training – jumping up and down and waving our arms around – in some training sessions to make sure our dogs will forgive any random arm movements we might make on the course!
We are consistent in our handling techniques and always use the same arm and signals to grab our dogs' attention in different situations. Consistent training allows you to communicate even from 30 feet away.