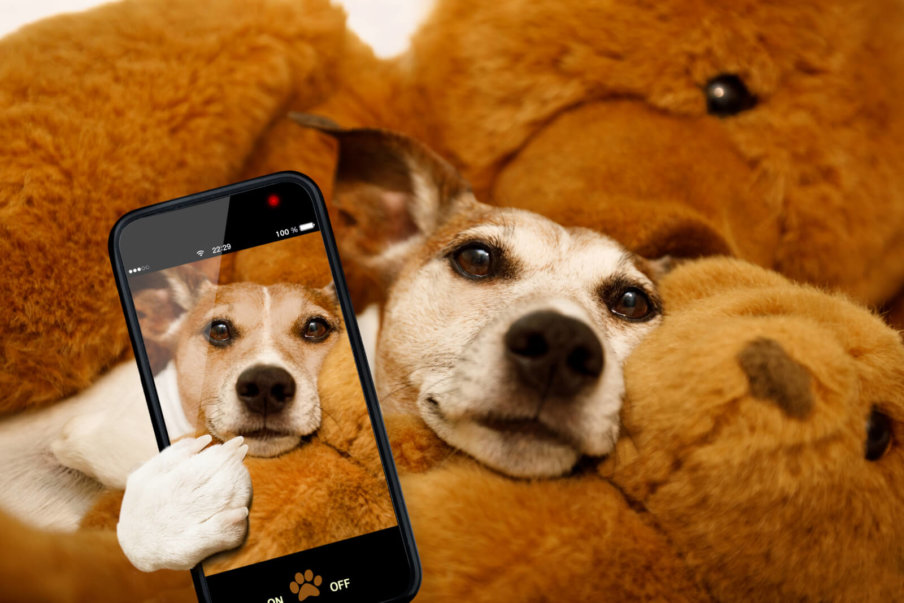 The start of the new year is a great time to focus on what we would like to achieve in the future.  Over the past week many have shared with me some aspect of the relationship that they would like to improve with their dog, a skill that needs to be honed, or personal goals that they would like to achieve in the coming year. 
I don't doubt that every one of those goals has a very specific meaning and value to each person who took the time to write.  I also believe that 5, 10, or 20 days from now every one of those people would still say that having Kujo walk on a loose leash is important to them or helping Pookie understand her job in the weave poles is still 'the big thing' for this year, however science tells us the effort to follow through with consistent training will start to wane as the year progresses.  It happens to all of us at one time or another.  Skipping a day doesn't mean "it's over", it just means we need to forgive ourselves for the missed opportunity and get back after our goal as soon as we can.
Sometimes life gets in the way, often it's a matter of something urgent taking priority and we forget, the weather is bad, or we just don't "feel like it".  No matter what causes that slip in the routine we should resolve to get back on track rather than letting our temporary setback become the end of our quest.  So here are some simple "helpers" that can assist us in staying consistent with our desired training routine. 
Let's call these Consistency Cues.  Things that will help us remember to stay the course and become more consistent at working toward our goals:
Set an alarm on your phone.  Whether your daily routine varies or you are fortunate enough to be able to have uniform days, this can work.  I have an alarm that goes off three times a day to help remind me of something that I'm working on personally.  Why not set an alarm for 6 AM, Noon, and 6 PM (or whenever your specific time may be) that simply says "Play with Fluffy!"?  You may or may not do it right away – but at least you are being 'nudged' in a non-nagging way!
Put a leash on your chair, couch, wherever you might get too comfortable.  If the leash is right there, it prompts you to spend that 5 – 10 minutes with your dog on training or go for that walk that will help both of you get in a better frame of mind … maybe even in better shape … BEFORE settling in for an evening of reading, TV, whatever.
Store your remote behind a picture of your dog.  If, for whatever reason the leash on the chair isn't feasible, maybe putting the TV remote or the book you will be reading BEHIND a picture of Fluffy so you receive a similar reminder. 
Your digital dog should welcome you  If you rely on a computer, tablet, or smart phone to help you manage your life, then having the most adorable picture of your canine companion as your "Identity Picture" is a must.  Every time I fire up my laptop computer or tablet, I see my adoring puppy smiling at me.  It's truly heart-warming to me every time I see her delightful face BEFORE I log in, makes me want to spend time with my "big hairy girlfriend".
Put dog treats in your fridge.  If you grab a little something from the fridge from time to time, this can help you reward your dog before you reward yourself.  I have several friends who, like myself, need to have some veggies or other healthy foods frequently throughout the day … if your dog's training rewards are right in front of whatever you are going to grab, you can spend a couple of minutes working on that sit / stay, recall, or learning a trick for a couple of minutes while you are taking a break from whatever else you may be working on.
Accountability buddy.  Almost all of us have the good fortune to be able to share 'dog stuff' with a close friend.  Your friends are invaluable for so many reasons, here's another way to help (and GET help from) someone who you care about.  You both don't need to have the same goal, but as long as you both have A goal, you can check in with each other several times a week by phone call, email, text, chat, and see how it's going.  Stay positive and encourage each other to keep on keepin' on!
Add your training to another part of your daily routine.  If you can build your training, conditioning, bonding time in to your day as a part of a routine with something else, this is (from my experience) the absolutely BEST way to ensure you will keep your resolution.  I had a friend who would always walk her dogs before or after a trip to the gym.  That worked for her and kept her consistent on both commitments.  Last summer I had a routine of going out in the morning at about sunrise, setting something up for 'Rita and working the sequence from several different handling positions.  It looked like all those sports documentaries with the morning dew on the grass in the ring, most of the time I could see my breath while I was lacing up my shoes, and then off we would go.  Trust me, it got ADDICTIVE and the routine paid off nicely!
Reward yourself!  It's important that you give yourself positive reinforcement for making the effort and building a new habit.  It doesn't always have to be a beer, or ice cream, chocolate, or whatever your guilty indulgence may be … it could just be a sticky note on the mirror saying "Thanks for being good to Fido!" … a journal entry or social media post celebrating the little "along the way" progress, or a note left somewhere that you will come across it the next day.  Be good to you, it will help you keep the desire high!
Have you used another method to remind yourself or help you stay encouraged, consistent, or help get back in the groove?  Please share it!  We all can benefit from your creativity!